It's time for another EART Team Challenge and this month's theme is "Desert's Beauty" chosen by last month's winner: Lynn from
Hairbowswonderworld
The story behind this month's theme:
"
I picked this theme as a part of me has been a wanderer. As a child I loved to read about different exotic and remote areas, fascinated by their stories and myths and legends. And I love deserts. Even the danger hidden in them make them fascinating and beautiful in my eyes. And the beauty and power of the sand which knows no limit... And I love this quote, too : ' What makes the desert beautiful is that somewhere it hides a well..' (The little prince - Antoine de Saint-Exupe'ry) . So let's go with this. Please show anything you can relate to the desert, all the oasis, sand, sun, all the treasuries and beauty hidden in it and the wind who blows the sand forever...and many more."
Lynn chose, as further inspiration for this challenge, the following photo: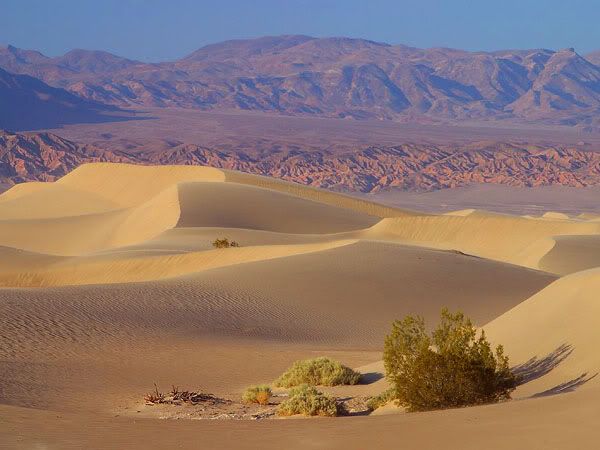 This month, we've only 3 entries to share with you (as most members of EART have small children and are on vacation mode, lol)
The following are the photos of this theme's entries, their description and the link to the creator's shop.
Please view each entry and chose from them what YOU feel best represents the idea as presented above. Your choice will be reflected by way of placing your vote in the sidebar poll found on the right...thanks for playing along and happy voting!!
Entry 1) Title: Desert Turquoise Necklace
Description: This 19-inch, chunky necklace is a combination of faux turquoise, contrasting black beads, and mottled brown and yellow sand-colored glass beads. The "turquoise" is actually polymer clay, making this piece affordable and lightweight. It closes with a simple gold-tone toggle clasp, and would complement any number of outfits, from the elegant little black dress to the casual jeans and tee.
Entry 2) Title: Dune Landscape Wide Band Ring
I've been working in etching lately, just playing around, and this seemed the perfect opportunity to make a real piece of jewelry. It is handforged from solid copper, etched and aged to give it all it's texture and interest. I named it Dunes Landscape and I decided that I want to do a series of these, ocean, grassland, etc.
For a closer look, please see the item in my shop:
I chose to go with the colors of the desert. Most think the desert is just a bland place of sand and sky. But the desert is a place of quiet beauty. There are many subtle shades of colors hidden in every layer of the desert. I chose to highlight those colors in a piece of jewelry that could have been worn by a desert princess on her journey through this place of mystery.
I've used sterling silver, lampwork and my own handmade polymer clay in this design.

This piece is also a convertible piece. It is a necklace that detaches to become a bracelet and anklet or 2 bracelets! For a closer look, please see it in my shop at:

http://www.etsy.com/view_listing.php?listing_id=28420518
******************************************
Now....off to the POLLS! :)
Polls will only be open until July 31st..one vote per person.
Thank you for playing along and be sure to check back to find out if YOUR favorite won!